A New Vision, A Larger Mission…. Here we GO!
Since We began our healing journey as a family back in 2006, we have experienced so many ah-ha moments, so many trials and victories, and have witnessed first hand the impact of God's Plan for us in numerous areas of our lives. We have stopped along this journey multiple times to sit in the "Waiting Zone" knowing that God is shifting us once again, and in HIS time not ours. These last few years we have experienced this like no other. God has brought so much to us, and also taken much from us, in order to communicate clearly and effectively on this next mission he has called us to. This mission is one to impact more lives on a larger scale, and to do so as a family! With this being said, we are eager to announce our initial launch of this mission, from our family to yours!
We are bringing to you a new community, an online community for all things Nutrition! We are launching The Nutrition Scene with the goal in mind of helping individuals, couples, and families begin their nutritional journey to good health. With the onslaught of conflicting information, research, and news in the market today, many find it very difficult and frustrating to first,,, know what to do and what to change, and secondly, how to go about doing it. We have encountered many people throughout the years from friends, family members, teachers, neighbors, professionals, and community members asking us "how did you do it?" or "How do you stay on track?"  and "How do you know what to do, what to buy, what to feed your family?"
From questions about specific health matters, to cooking and food prep, to eating out and traveling, and raising healthy kids, we have heard it all and helped so many along the way. We find ourselves constantly giving out advice and guidance to anyone that asks. So with that in mind, here we are…. Ready to embrace all of you and give you the guidance, wisdom, and encouragement that you need to start making changes. Whether it be jumping in, ALL in, at once or taking baby steps towards a better you and a healthier family, we are here to serve and provide. We wish you luck in your quest for health as you embrace these changes and embark on the next step in your journey to Life-Long Health and Wellness!
Kindly in Health,
Tracy Mastandrea,RD,LD/N and the Mastandrea Family

Here's our plan of Action for this coming year:
Phase 1 of The Nutrition Scene
~Bringing you the latest and greatest, and the TRUTH for all things Nutrition to our online community nutrition scene. We will be sharing recipes, nutrition facts, Q&A sessions, product recommendations and reviews, traveling and tips for eating out, budget advice, raising healthy kids, and much more via our social media sites: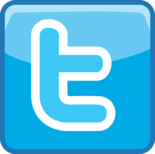 Twitter: @NutritionScene
    Facebook: https://www.facebook.com/thenutritionscene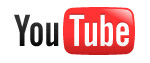 You Tube: https://www.youtube.com/channel/UCbQGS33m5pfMu3sZm1Ru3_A

      Instagram: https://instagram.com/thenutritionscene/
~Phase 2 of The Nutrition Scene
Meet our family! We will be introducing you to our family, our home, and our lifestyle over the next few months. We want you to get to know us, from our home to yours!
~Phase 3 of The Nutrition Scene
Launch of our online Nutrition Store and our website coming soon!!!